Executive Relocation Services
Corporate Relocations | Families | Individuals | Pets
Executive Relocation Services
Our executive relocation services specialise in relocating executives from Melbourne, Sydney, Brisbane and Perth.
Relocation Services
We offer a comprehensive range of executive relocation services including: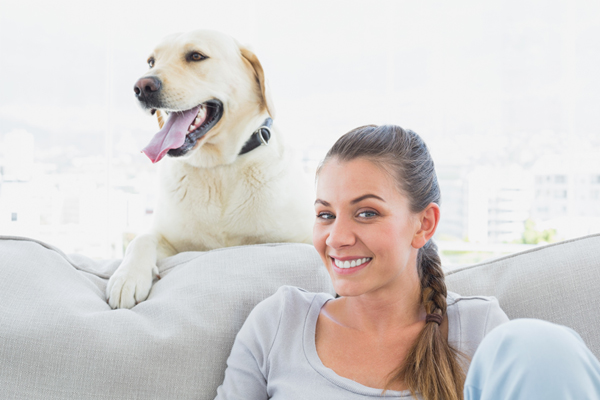 Why choose our executive relocation services
We have been providing executive relocation services since 2005 (under The Lifestylers Group). Australian Relocation Managers focuses solely on executive relocations. Whether it's an individual or an executive with their family, we can assist.

Great Team
We have a great team of staff that have relocated hundreds of happy clients.

Complete Solution
We offer a complete relocation solution for our clients.

Great Service
Our "after care" is excellent

Personal Concierge
Executive clients have access to our personal concierge service which provides ongoing support.
What you can expect from our executive relocation services
Personalised service to meet the exact needs of each executive we help relocate.
Local and experienced Relocation Consultants who work one-on-one with clients.
From our first consultation, we spend the time going through a detailed "needs analysis" with each client. We then work with them to make their move a success; personally managing every aspect of the relocation process for them. Helping executives to relocate is our passion. Whether our executives are looking for a family home, apartment or temporary/short term accommodation, we love helping people find their dream home.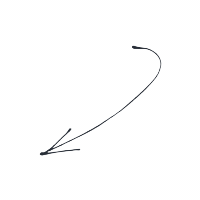 Executive Relocation Services – Rental Property Search
A key component of our executive relocation services is the rental property search, where we help you find a rental property that suits your lifestyle, budget and situation.  It may be that you're moving from another city or country and don't know the local market well.  Or perhaps you don't have the time to search on your own.  We offer flexible services where we can be your partner in the rental property search or manage the process almost entirely on your behalf.
Here's how our executive relocation service works:
We begin the rental property search program by getting you to complete our relocation needs analysis.  Not only do we want to know about the sort of property you're looking for, but also about your lifestyle, your priorities, your commute, and the needs of your family in applicable.  This helps us to identify suburbs of interest, so we can concentrate the search.
Once you have completed this form, you to speak with your Relocation Agent. As part of our relocation service we pride ourselves on outstanding customer service. So if required we can  chat after hours or on the weekend if that suits you better to accommodate your schedule and time zone.
Once we've narrowed down the area, we then rental property research listings and contact agents to find out what's available, both on and off market.  Our understanding of the market ensures that we ask the right questions of the agent.  The information we glean there, combined with our knowledge of local neighbourhoods, public transport, schools, etc.. means that no one's time is wasted inspecting a property that simply doesn't fit your key criteria.
In an accompanied rental property search we collect and return you to your accommodation or work for all inspections.  While at the property we point out key features that may or may not fit your brief, and we act as an extra set of eyes and ears. As we have been doing this for years, we know what to look out for.
If you're not in a position to visit properties yourself, then we will inspect on your behalf.  We will provide detailed notes and, wherever possible, video the rental property.   (If you think a real estate listing can tell you everything you need to know about a property, see our tab on 'Real Estate vs Reality').
We then guide clients through the application process, giving you the best possible chance at success.  Whether you are single, a couple or a family with multiple pets relocating, we know what agents are looking for in terms of information, and we know what helps a client to stand out from the crowd.  This is an important leg up in a tight rental market.
We then assist and provide guidance with the final steps in the tenancy application – lease, bond and utilities, etc.
Additional relocation services can include completing the condition report, organising rental furniture, providing short term accommodation options, organising a removalist, packing and unpacking help and so much more.
Rental Property Sourcing
Get the full details on our Rental Property Sourcing services here >>
Rental Furniture Hire
We can organise the hire of rental furniture in Melbourne, Sydney, Brisbane and Perth whilst you are waiting for the  shipments of you own goods to arrive.
This takes away the need for expensive serviced apartments or hotels and gets you settled into your new home quicker. Our executive relocation service ensures all goods are installed and set up as required with the beds made and television sets tuned and working. We can provide:
Crockery and cutlery
Kitchen items
Electrical and entertainment appliances
Linen
Homewares
Beds and sofa's
All whitegoods and
Outdoor furniture to enjoy the excellent Australian climate.
Departure Assistance
One phone call and your entire move is organised.
We can project manage every aspect of your move. As part of our departure assistance services, we organise everything needed to execute your move:
Liaise with your real-estate agent
Manage end of lease requirements including lease breaks if required
Return keys to your real estate agent
Attend the final inspection of your leased property
Facilitate the return of your Bond
Organise removal, storage and insurance quotes
Arrange vacate and carpet cleaning or rubbish removal
Co-ordinate utility disconnections and arrangement final payments
Declutter and get you ready to move house
Sell any unwanted items i.e. furniture on eBay
House packing and unpacking – Our all female team can pack up your home in a day
Arrange any maintenance work at your property to ensure you get your bond returned
Organise change of address requirements
Travel, Transfers and Temporary Accommodation
We work with you to coordinate services such as:
Flights
Airport pick-ups
Hire cars
Temporary accommodation
Hear from some clients who have used our executive relocation service
 How our Executive Relocation Services Support the HR Team
We can create and deliver employee relocation programs that are customized to meet the corporate goals, objectives and budget or each company that we work with.  Our Relocation Agents, all of whom are experienced professionals then manages these executive relocation programs ensuring all the KIP's requirements are achieved.
Our role is to ensure that executives transition into their location with minimum stress and allow them to remain focused on activities which increase their business.