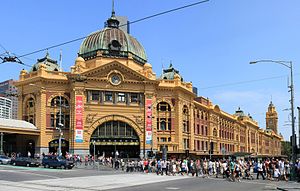 Relocating or moving to Melbourne? We have got all the information that you need to know about Melbourne and surrounding suburbs.
Melbourne has lots of great suburbs to live in. We have picked out some of our favourite and most popular ones and listed them below. We have also included a brief profile on each of them.
As part of our rental property sourcing and relocation services, having expert knowledge on a range of Melbourne suburbs is essential. All of our staff have lived in a range of different suburbs, so we can offer first hand  knowledge about the various locations. We find clients love this sort of practical and local knowledge.
As relocation agents part of our role is to often help our clients decide on the best suburb for them. Having this local knowledge really helps with this.
Moving or relocating to Albert Park
Moving or relocating to  Altona
Moving or relocating to Bentleigh
Moving or relocating to Blackburn
Moving or relocating to Box Hill
Moving or relocating to Brighton
Relocating or moving to Chadstone
Relocating or moving to Coburg
Relocating or moving to  Docklands
Relocating or moving to Footscray
Relocating or moving to Glen Waverley
Relocating or moving to Heidelberg
Relocating or moving to  Kew
Relocating or moving to Malvern
Relocating or moving to Maribyrnong
Relocating or moving to Mitcham
Relocating or moving to Pascoe Vale
Relocating or moving to Port Melbourne
Relocating or moving to Preston
Relocating or moving to Sandringham
Relocating or moving to South Melbourne
Relocating or moving to St Kilda
Relocating or moving to Strathmore
Relocating or moving to Templestowe
Relocating or moving to Vermont
Relocating or moving to Williamstown