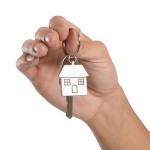 Need help with finding rental property in Melbourne, Sydney, Brisbane or Perth?
Whether you're moving from Port Melbourne to Richmond, from interstate or overseas our rental property sourcing service helps take the hassle of finding a rental property.
Rental Property Help
Searching for a rental property can be a nightmare. Who has the time to attend open for inspections or line up with the masses to view rental homes? Whether it's an executive relocation or you're just moving house locally, our experienced rental property finders help you to relocate to your ideal home, faster.
Australian Relocation Managers has been relocating busy executives since 2005. We have built great relationships with real estate agents which ensures that our clients have the best chance of finding the perfect rental property.
We have successfully found new rental homes for our clients, from executives to families with a range of budgets. We also offer different levels of relocation services designed to meet your exact moving requirements. Our executive relocation service takes the hassle out of moving house.
Local Relocation Assistance
Have you ever experienced this before? Your lease is up and you need to move house, but you cannot find anything and when you attend open for inspections, there's you and 20 other hopefuls there. Or perhaps you just don't have the time to trawl the internet, sifting through the hundreds of properties to find the one for you.
Some of our clients are moving to or from Melbourne, Sydney, Brisbane of Perth to start a new job and just don't have the time to look for rental accommodation. If this sounds like you, our local relocation service can assist you.
As part of our relocation and rental property sourcing services, we:
Organise appointments (mostly private and at a time that suits you) with real estate agents so you can view properties at your leisure
Undertake internet research, source and identify rental properties that match your brief
Collect you from your work or airport and take you to property inspections
Help you lodge your rental application form – We will also provide some useful tips on preparing rental application forms
Liaise with the real estate agent and do all the follow up
Provide assistance to complete the rental property condition report
Organise your utility connections, and
Provide an unpacking service.
International Relocation Assistance
If you are moving from interstate, clients are often familiar with their new city. However, when you are moving from overseas it is totally different. Our experience has shown that clients need more assistance to ensure they can settle in quicker. Often, there are cultural differences that need to be addressed.
Relocation and Rental Property Sourcing Services for International Clients
In addition to providing all of the above mentioned relocation services, we also offer a comprehensive relocation service for our international relocation clients to ensure they settle quickly. We will provide an overview of:
Suburb options and
Lifestyle options specific to our clients' needs
We can organize:
City orientation tours
Familiarization packs including information on your local area, council, public transport, local attractions and maps
A comprehensive education and school search service
Temporary, fully furnished accommodation
Rental furniture hire
The completion of the initial rental property condition report
Introductions to networking groups.
Call us today on +61 3 9017 3636 to discuss your property sourcing requirements.